Jesus got up from the meal, took off his outer robe, and wrapped a towel around his waist. After that, he poured water into a basin and began to wash his disciples' feet, drying them with the towel that was wrapped around him.
John 13:4-5
---
This version of the Wholeness Wheel is based on the website of The Lutheran Church - Missouri Synod's Concordia Plans Services, with additional notes and links by The Basin and Towel.
---
For you, or maybe someone you know. Click the picture or the button above.
---
---
MORE THAN A METAPHOR
A paper delivered by Dr. Chris Cahill at the 32nd Exegetical Symposium at Concordia Theological Seminary, Fort Wayne, Indiana, January 18, 2017
---
Powered by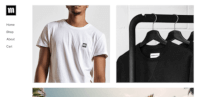 Create your own unique website with customizable templates.